Voyage
reflection of connection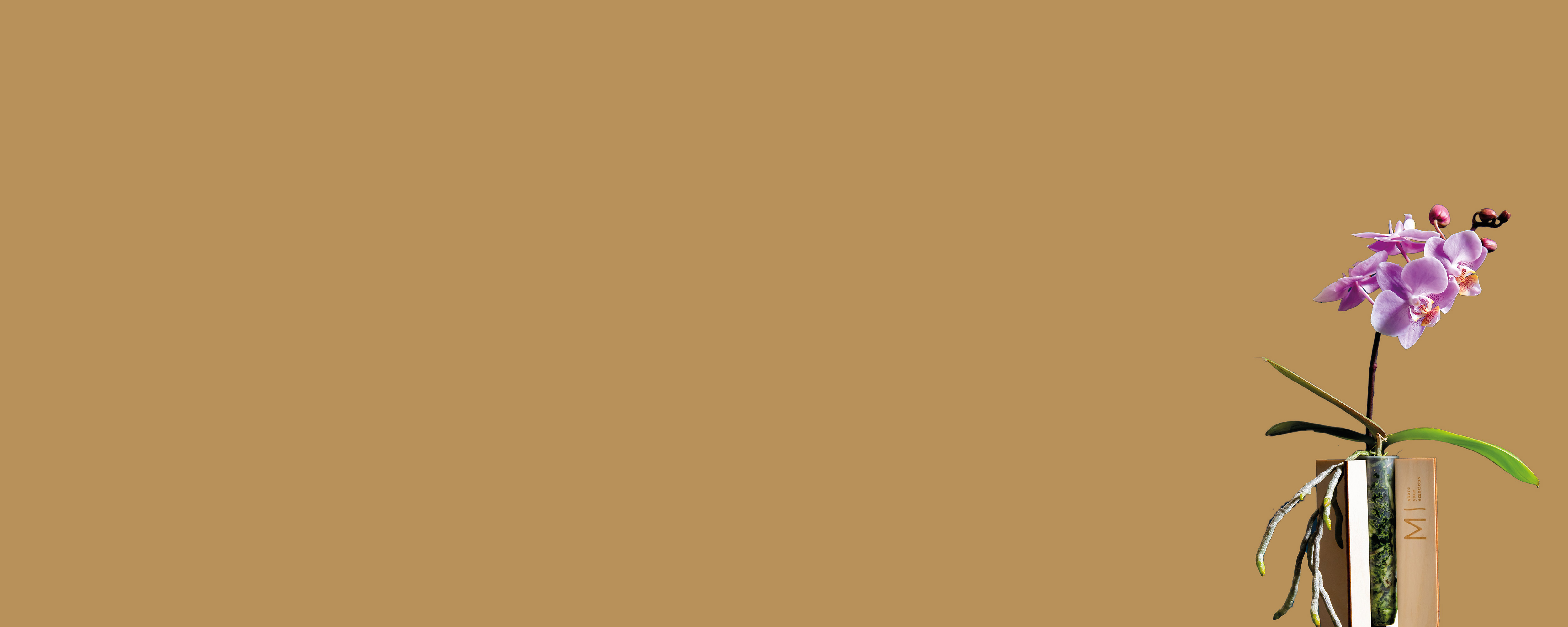 Beschikbare kleuren
Catalogus
Benieuwd naar de beschikbare soorten? Bekijk hier onze nieuwste catalogus!
Afstand overbruggen
Voyage brengt een tedere boodschap in een vrolijk bloeiende gedaante: een blijk van waardering, een moment van aandacht, een teken van liefde. Hoe groot de afstand ook is, Voyage overbrugt, verbindt en brengt bij elkaar.
Hoe te verzorgen
Deze verzendbare orchidee heeft eenmaal per week water nodig. Haal de orchidee uit de houder en houd de kweekpot onder de kraan.
Ook aan de wortels kun je zien of ze water nodig heeft. Als de wortels grijs zijn, heeft ze dorst. Laat haar een half uur uitlekken voordat je haar terug in de bak doet.
Ik pas door een brievenbus!
Voyage is ook beschikbaar als postable orchid. Zie de afbeelding hieronder! Een persoonlijk cadeautje dat door alle brievenbussen past.
Interesse? Neem contact op met het verkoopteam van The Orchid Growers.