Care tips to get the best out of your blooms
Mimesis orchids go on giving you joy for a long time. With the right care, you can enjoy wonderful blooms for 3-6 months. And that's not all. Plants make us happy! We are more productive and more creative in a green environment. In addition, plants have the effect of reducing stress and boosting our ability to concentrate.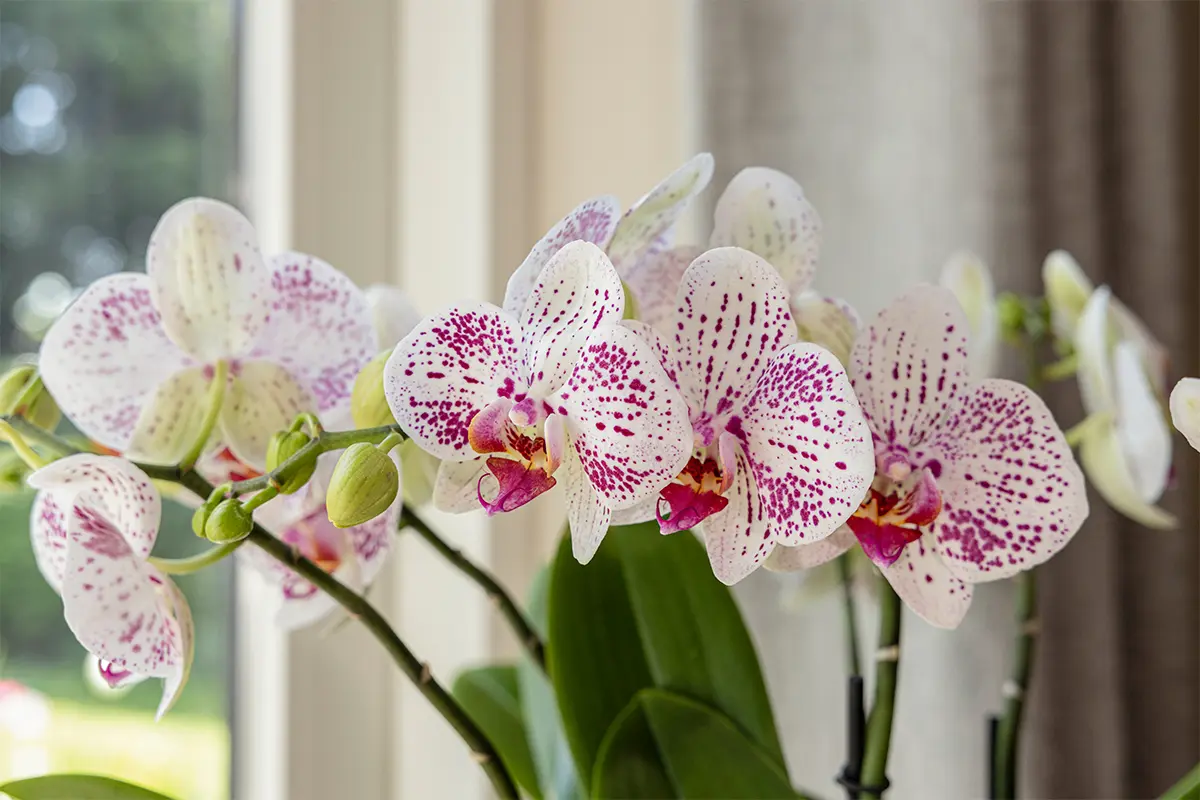 Temperature & light
Mimesis orchids grow well at normal room temperatures, ideally between 15 and 25°C. Place the plant in a bright spot, avoiding direct sunlight in the summer months (April to August). This can cause the leaves to turn yellow.
Water & fertiliser
Water your Mimesis orchid once a week. Stand the growing pot in a few centimetres of water for 10 minutes. Then allow the orchid to drain well and put it back in its decorative outer pot. To gain maximum enjoyment from the flowers, fertilise your orchid once a month.
Arrangements
Can't immerse your Mimesis orchid because it's in an arrangement? If so, place two ice cubes next to the leaves of the plant twice a week. Alternatively, you can give it 40 cc of water twice a week, poured on slowly next to the heart of the plant.
Bouquets
Trim the flower stems, cutting at an angle, and place the bouquet in a clean vase of lukewarm water. Then add some cut flower food to the water. For an optimum result, change the water twice a week, trimming the stems when you do so.