Voyage
reflection of connection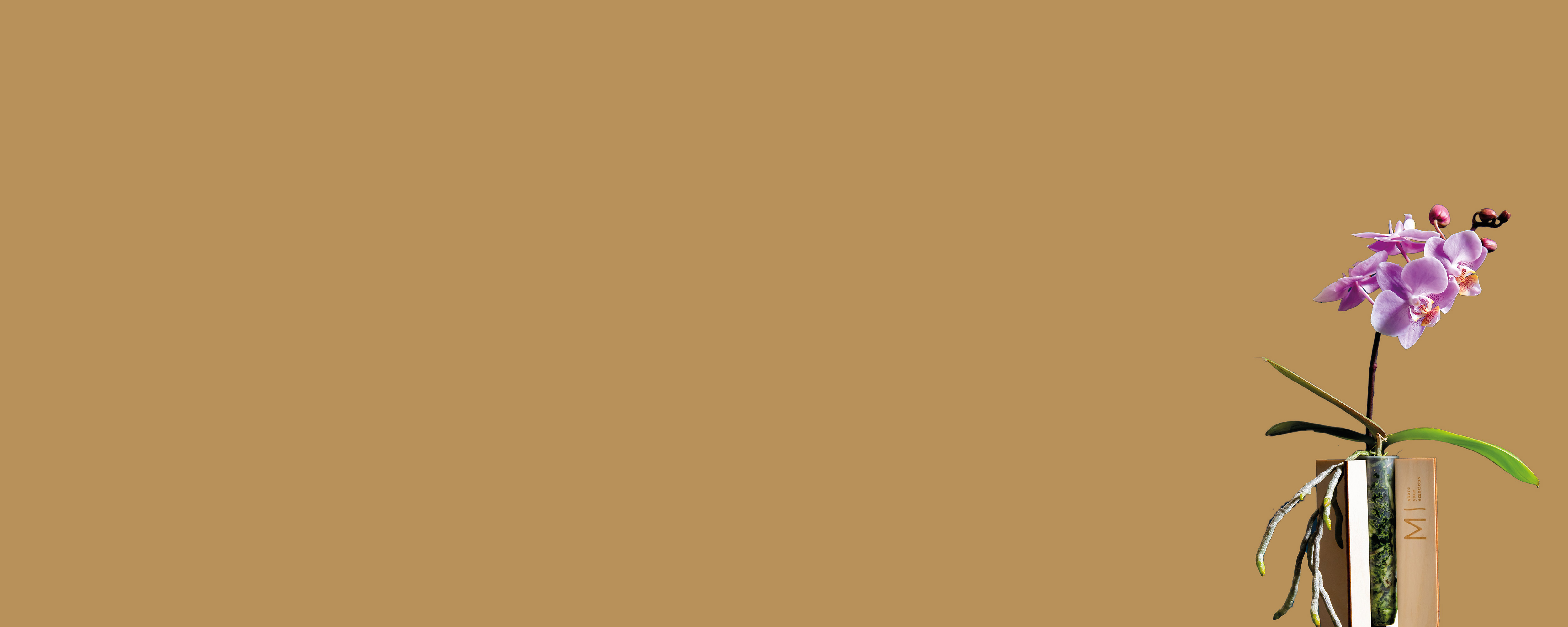 Available colors
Catalog
Curious about the available varieties? Check out our latest catalogue here!
Bridging distance
Voyage brings a tender message in a cheerful blooming guise: a token of appreciation, a moment of attention, a sign of love. However great the distance, Voyage bridges, connects and brings together.
How to take care
This orchid needs watering once a week. Remove the orchid from the holder and hold the cultivation pot under the tap.
You can also see from the roots whether she needs water. If the roots are gray, she is thirsty. Let her drain for half an hour before putting her back in the container.
I fit through a mailbox!
Voyage is also available as a postable orchid, see image below! A personal gift that fits through all mailboxes.
Interested? Please contact The Orchid Growers sales team.