Terra
reflection of origin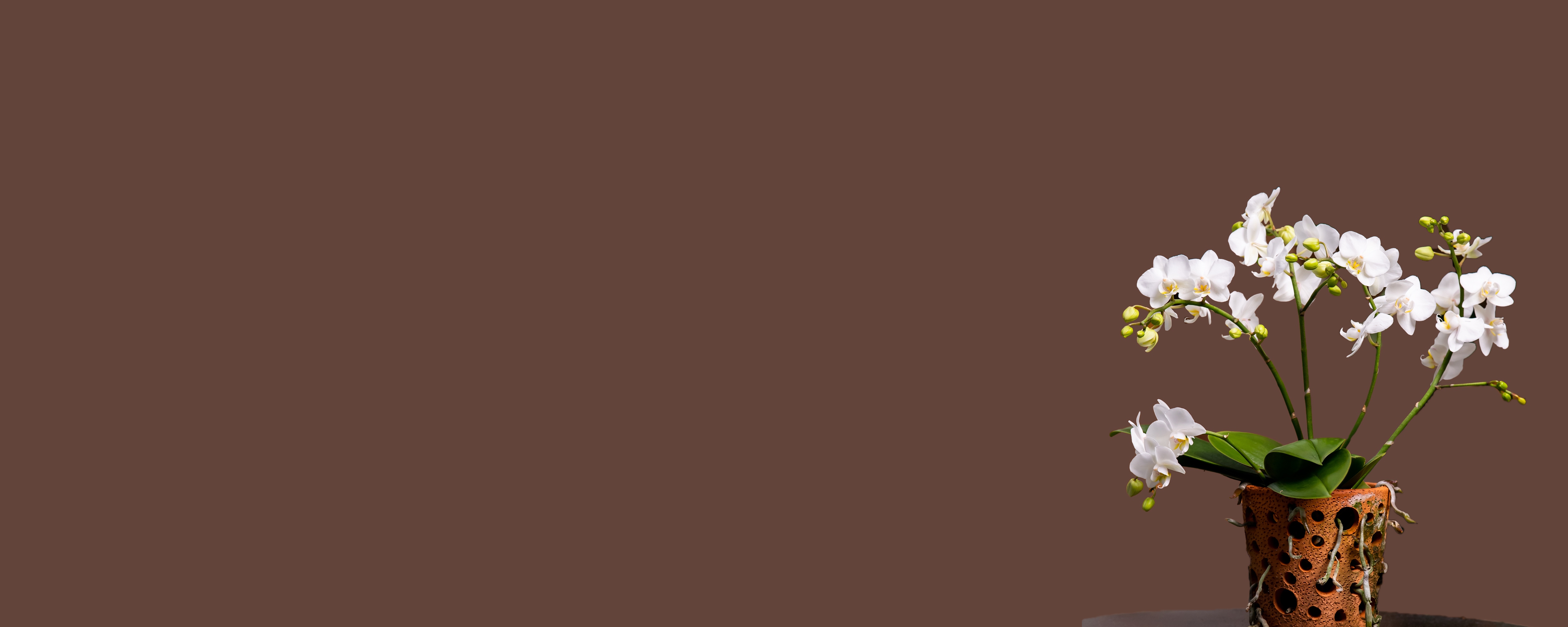 Characteristics
Height 50cm
Pot size ø14cm
Available colors
Mother Nature
Abundantly expansive, Terra takes you to the origins of life. Unspoilt beauty rooted in raw earth. A glimpse into our earliest beginnings. Unpolished and original, like your deepest self.
Curious about the available varieties? Check out our latest catalogue here!
How to take care
Always leave a small amount of water in the saucer. This porous terracotta pot exudes water to the plant's roots, ensuring your Mimesis orchid lives a longer and happier life.