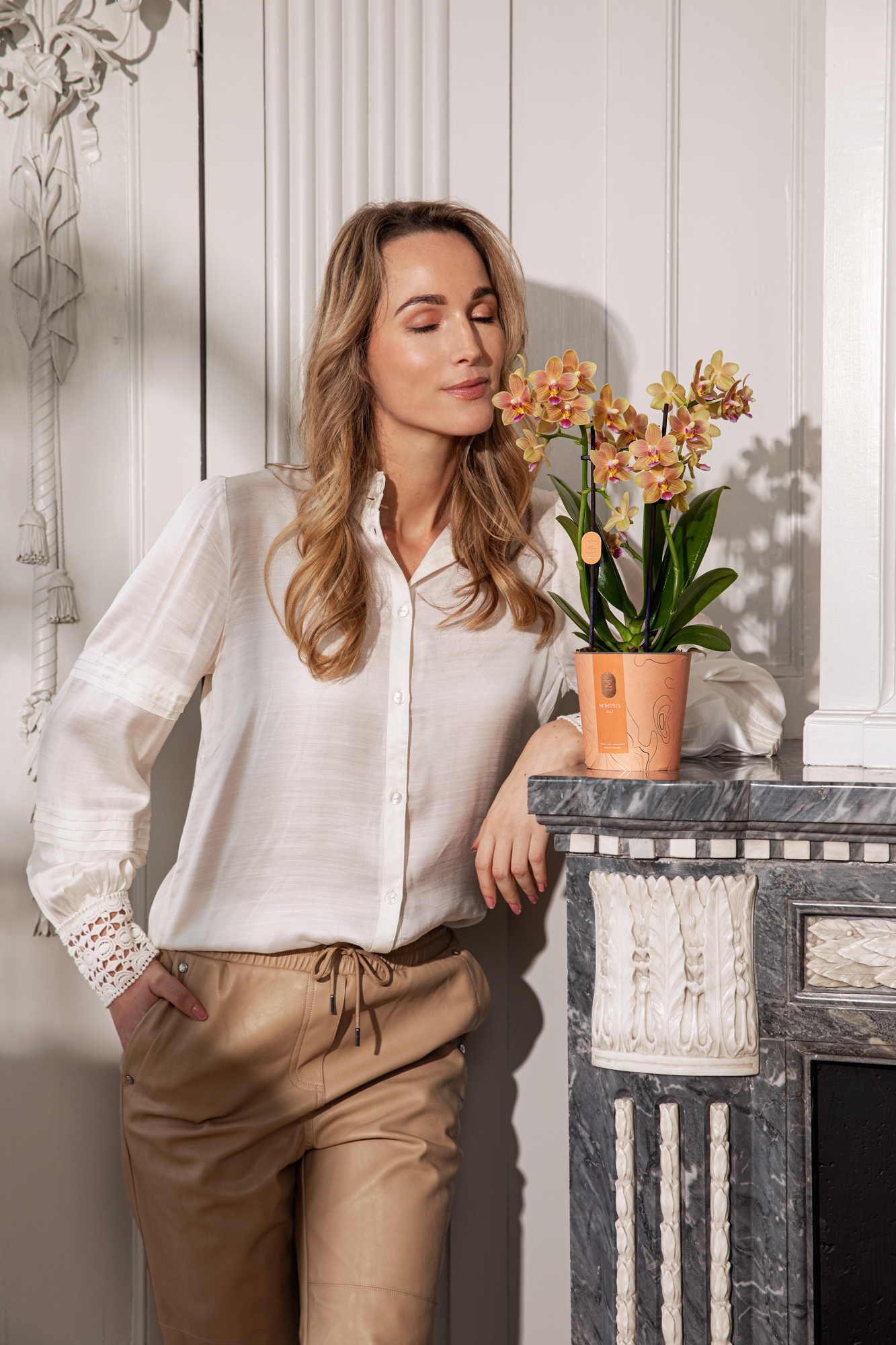 No. 7
reflection of tenderness
Characteristics
Height 50cm
Pot size ø12cm
Available colors
Sweet and subtle
A tribute to the most famous perfume house in the world. Enjoy No. 7 in the early morning: close your eyes and let yourself be carried away by the ethereal scent of the delicate flowers. A fleeting perfume, sweet and subtle.
Most orchids have no scent, which is what makes this variety so special. Another striking feature are the small flowers in soft pastel shades.
Catalogue
Curious about the available varieties? Check out our latest catalogue here!