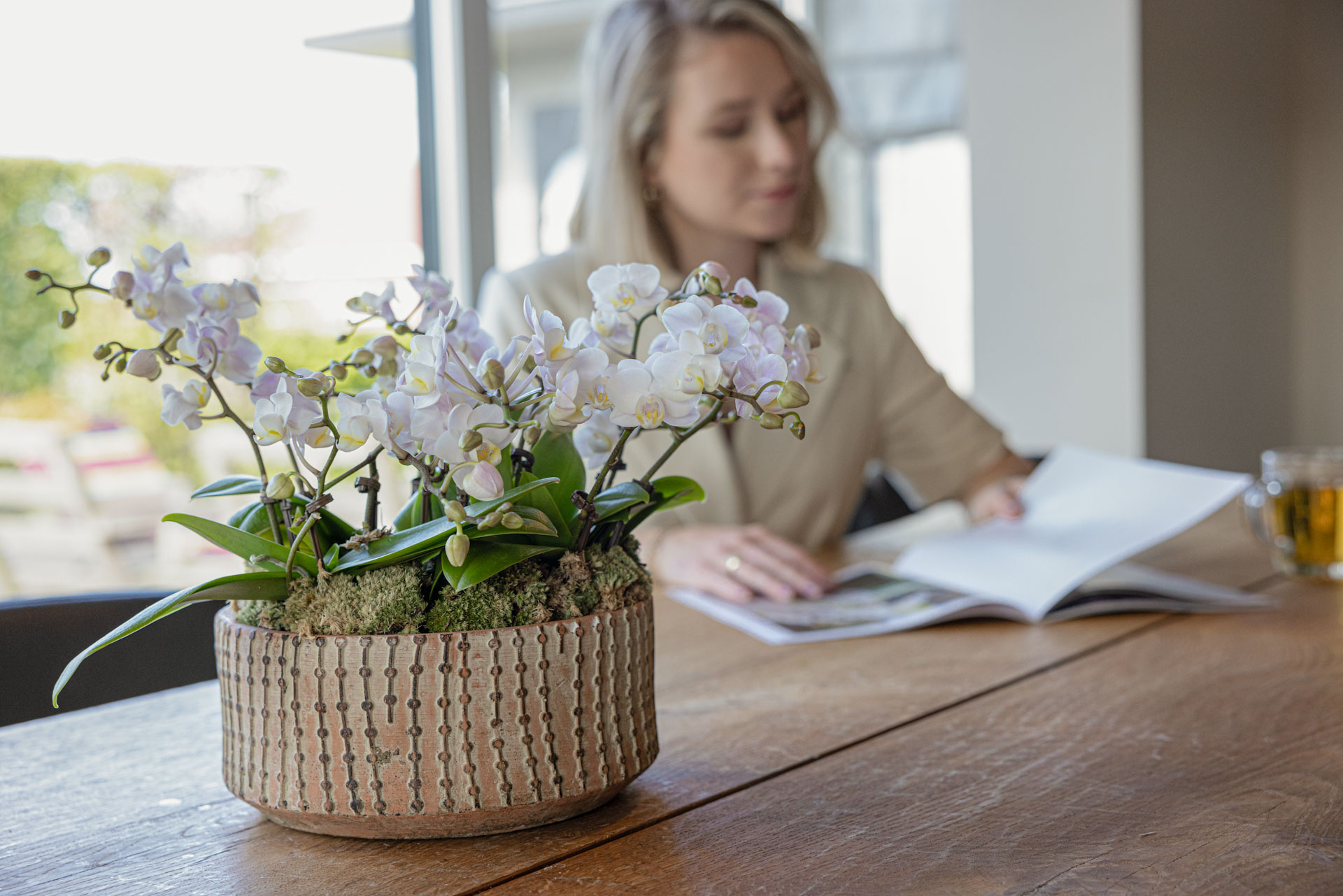 International Day of the Orchid
September 1st it's International Day of the Orchid!
The orchid is known as the Queen of the plant kingdom – a remarkable plant that therefore deserves its own day. That is why the first Thursday in September has been designated the International Day of the Orchid annually since 2012, when the focus is on this plant in all its magnificence and versatility. In 2022 the Day of the Orchid falls on Thursday, September 1st. A good reason to talk about orchids: the most popular flowering houseplant!
Design
With spectacular colours, exciting shapes and breathtaking flowers the orchid is clearly no ordinary plant. The orchid instantly brings allure to a space and – contrary to popular belief – is a very easy plant. Few plants can be summed up as readily as the orchid: pure, nature, design and class!
Care
A lot of people think that orchids are difficult to care for. The opposite is actually the case: the plant is very easy to keep alive. With a little bit of extra care, virtually all orchids will flower multiple times in a year. It is important that the orchid does get daylight, but no direct sunlight. You then simply need to give it a little water once a week. The flowering period is usually more than two months. If you add special orchid food to the water every month, you will see the plant flower more abundantly and for longer.
Read more about the care of the Phalaenopsis here.
Symbolism
A lot of flowers and plants have a meaning. The orchid symbolises happiness. The plant, therefore, makes an ideal gift!
This is an article by Orchidee Nederland.